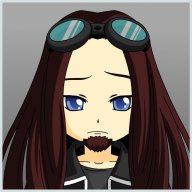 greetings Organics, for those that don't know me I am Zalost.
those that know me would describe me as a tinkerer, builder, modder, technoficer, mad scientist and other such things.
things I love include.
Anime
Science Fiction
Modding/Tinkering with hardware and various machines
Cybernetics and general augmentation
Gaming
80's
Cyberpunk

You'll likely find stuff on here related to those topics, as awlays the page is under construction so expect more content to come.